Posted:
October 28th, 2016 |
Author:
Michael Courtenay
|
Filed under:
Business News
|
Tags:
Australia-China
,
Business
,
Business News
,
China
,
Ski
|
Comments Off

on China plans on adding more than 300 million skiers to the dwindling sport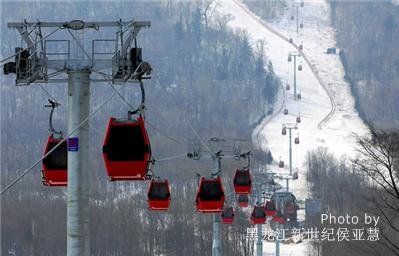 Skier participation in China is set to soar, with the announcement that Beijing will include ice and snow sports as a compulsory part of the primary and middle school curriculum. Under a plan outlined by municipal authorities at the recent 2016 Winter Sports Expo in Beijing, students will dedicate at least one hour per week to the program.
So exactly how big a deal is adding 300 million skiers to the world? Perspective please people! The world currently has about 125 million skiers, and that number is dwindling rather rapidly.
The move will play a key part in realising President Xi JinpinÅg's recently revealed desire to grow the country's estimated 15 million skiers to 300 million by Beijing 2022, it will also give a large boost to the international ski population, actually, it will triple it.
Sun Xuecai, director of the Beijing Sports Bureau, also revealed the government's plans to build ski resorts in Beijing's suburbs and and ice rinks in six downtown areas. In addition, it will subsidise participation and competition costs for sports like skiing and hockey, which are generally considered too expensive for families earning an average income.
These large scale changes are likely to cause major shifts in the global ski environment. In a 2016 International Report on Mountain Tourism published by Laurent Vanat, China was recognised as one of the key prospects for growth between now and 2020, along with other locations in Asia and Eastern Europe including South Korea, Japan, Bulgaria and the Czech Republic.
As well as the obvious Winter Olympic Motivation, is it possible that President Xi is being overtly patriotic? After all, the Chinese did invent skiing, didn't they?
In 2006 Chinese researchers stumbled upon cliff paintings of hunters in rugged remote northwestern China appear to prove that Chinese were adept skiers as early as the Stone Age, Xinhua said Monday :: Read More >>
---